We may earn an affiliate commission from partner links on the Entrepreneur Guide. These do not affect our editors' opinions.
You will need a reliable VPN service if you want to make a secure and private transaction or use a foreign website. Read on to learn more about some of the best VPN services of 2023.

Learn More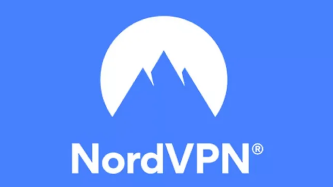 Learn More
On NordVPN's Website

Learn More
On Surfshark's Website

Learn More
On Proton VPN's Website

Learn More
On Private Internet's Website
What is a VPN?
VPN is short for Virtual Private Network and is used to protect your online privacy and information. This is done through encryption of your device connection and the internet.
In other words, when you are using a VPN, your online browsing, history, location, and transactions are completely secured from your internet provider and public entities that can access your personal information.
Many use VPNs to unblock restricted online content they wouldn't be able to view if they were surfing the internet at home. VPN users can set their server locations and enable blocked services; for example, a good VPN can allow streaming services like Netflix, Hulu, or Disney + in countries like China or Russia.
VPNs are easy to install and use, just like any other app on your computer.
Why do I need a VPN?
As mentioned previously, a VPN is used as an extra security layer when you share sensitive information online. VPN software protects you from online hackers by anonymizing your browsing, transactions, and location.
No one can see what you are doing by encrypting your internet traffic. This can be especially useful if you use public Wi-Fi, like at a coffee shop. A public Wi-Fi space is the most accessible place for cybercriminals to access your private information or watch your browsing history. While a useful feature, Google Chrome is not enough to protect your Android or iOS mobile devices or your Windows, Mac, or Linux computers from potential bad actors.
When using a secure VPN service, your IP address, which shows your location, is not visible to any website or internet provider. Your location becomes completely anonymous. With your location being unidentifiable, you will also be able to access geo-specific content online that is usually blocked because of your location visibility.
With the rise of remote work, using a VPN is a must.
Suppose you are looking for complete security from digital invaders and malicious websites and being able to gain entry to blocked websites. In that case, you will want to look into using a VPN service.
How do I choose the best VPN?
When choosing the best VPN service, it is essential to keep a few things in mind. You will want to make sure the service you choose has:
256-bit encryption: This is the highest level of encryption available to fully ensure your security and privacy needs.
Easy access app for your devices: Look at the VPN services website and app. You want an app that is easy to download and user-friendly.
Extensive server coverage: Choose a VPN service with several servers all over the globe so that you can connect to multiple locations.
No-logs policy: There are two types of logs, connection logs and usage logs. Connection logs are kept for a short time and used by a VPN provider to assess maintenance needs. On the other hand, usage logs hold the user's personal information and should not be kept. Make sure that your VPN provider has a no-logs policy.
Automatic kill switch: Browsing the internet around the globe can become unstable; having an automatic kill switch that triggers instability is a valuable added security measure. The kill switch drops your internet connection once started; this prevents your data from becoming visible at any time.
Leak protection: If a VPN service fails, you risk a leak that can expose your personally identifying information, so choosing a VPN service with leak protection is essential.
Customer support: Some VPN services have customer service via phone or chat. This can be important if you need assistance quickly.
Multiple simultaneous connections: Having multiple simultaneous connections means that you can protect all of your devices without needing multiple VPN subscriptions.
Business compatibilities: Not all VPN services are geared for business use. If you are looking for a VPN service for your business, you may have to do a bit more research for the right company. These are good options for VPN services for business use.
The bottom line
Hundreds of VPN services are out on the market today, but only a few can be considered "top notch." Choosing the right VPN services means selecting a company that prioritizes your protection and security above all else.
If you are looking for more cyber security insight, stop by our VPN store today.
Information provided on Entrepreneur Guide is for educational purposes only. Your financial situation is unique and the products and services we review may not be right for your circumstances. We do not offer financial advice, advisory or brokerage services, we do not recommend or advise individuals to buy or sell particular stocks or securities. Performance information may have changed since the time of publication. Past performance is not indicative of future results